Home
The 32nd FOC Florida Dinner, December 2, 3 and 4, 2022
(last updated November 19, 2022)
The 32nd FOC Florida Dinner was held at the Holiday Inn Orlando Airport December 2, 3 and 4, 2022. It was a successful event with many FOC friendships made and strengthened.

Attendees are gathered here prior to the banquet. At the bottom are Pat NY2PO and Yoli. To Pat's left going clockwise are Bob K8JPM, John K4WJ and Susan, Wayne N4FP and Marty N4GL, and Peggy WB8ZPW and K8JPM-2.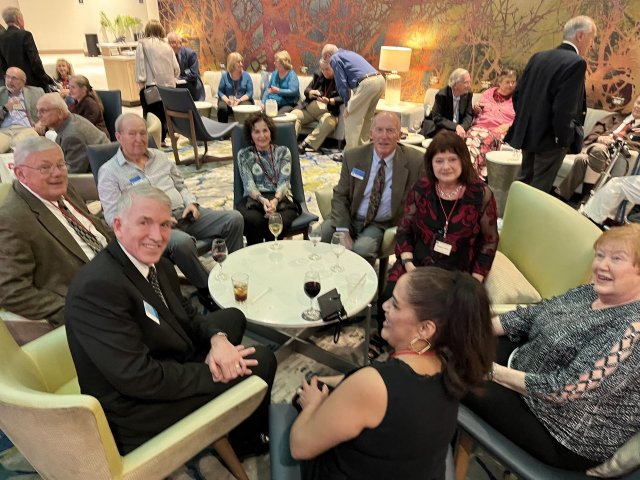 This shows the attendees dining in the banquet room. There are too many to name individually.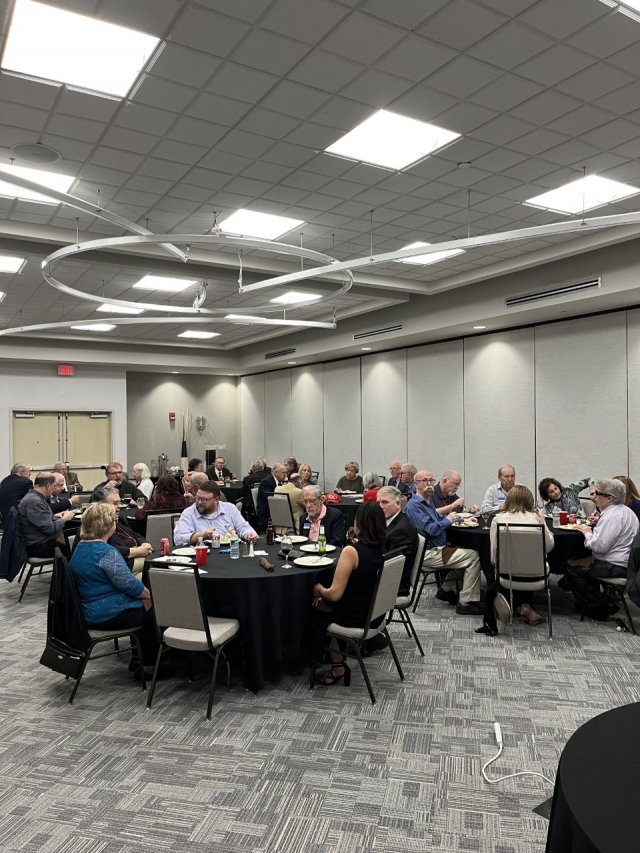 Schedule
The Saturday schedule had some great presentations. Here are some pictures from some of them.



10:00 a.m. - the day's programs begin in the hospitality room;

10:00 a.m.: Armin DK9PY will talk about his underground atom-bomb-proof hamshack;

11:00 a.m.: George K5KG will describe his recent DXpedition to Iceland;




12:00 p.m.: lunch break;

1,00 p.m.:

Musical Jam Session by Dave W4CI, Bonnie WB4FSF and Lee W4EDE;

2:00 p.m.; Dave W1DV will discuss his submarine warfare experiences as a skipper of a U.S. Navy Submarine;

3:00 p.m.: Video and description of a February 2020 ISS QSO with Kittredge Magnet School, Atlanta, GA 5th grade science class by teacher Charamie DeMarco W5FRM (Charamie is K5TF's daughter and she is custodian of the school's amateur radio club KQ4KMS);

4.00 p.m.: Ed KR3E will discuss FOC Committee modifications to the Marathon and other Committee items.
Dick K5KG describes his trip to Iceland.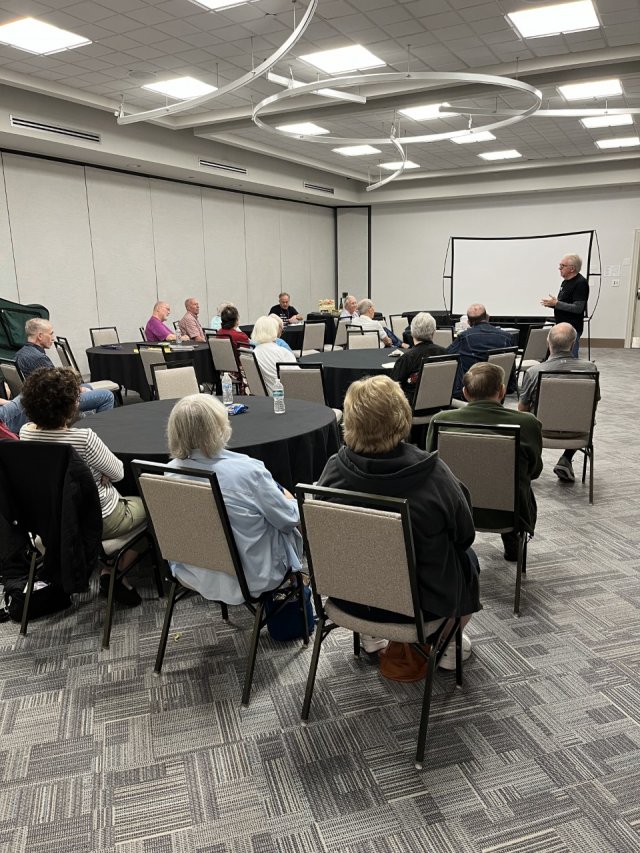 Charmaine W5FRM describes her middle school talking to the astronauts on the International Space Station (ISS).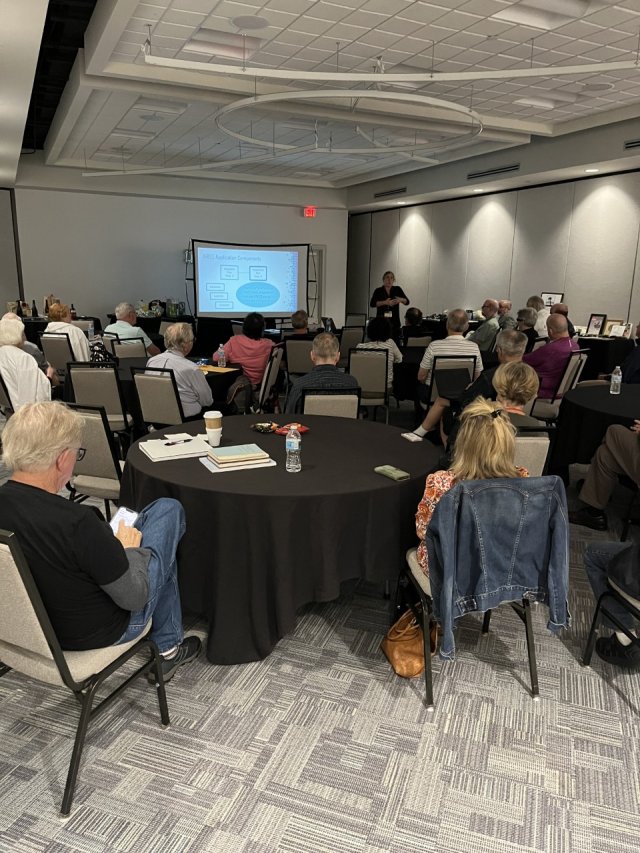 The Florida Dinner Station
The station radio was a remote Flex 6400 at K5KG's station in Sarasota, FL, where it takes advantage of his antennas. A Flex Maestro at the hotel provided the Internet connectivity. George and Lu Romero, W4LT, collaborated in its setup. Lu also made available antennas at the Tampa radio club.

Here Jose KP3W, Dick K5KG (operating) and Wayne N4FP gather at the station.