Home
The 29th Annual FOC Florida Dinner, December 1 and 2, 2018
(last updated December 21, 2018)
The record for the 29th dinner will show an event in an old familiar place, made new with major renovations, and a gathering of FOC members, spouses and friends, made warm with friendship and conversation.

Oh! And there was a bit of CW as well, some of it in the ARRL 160 meter contest.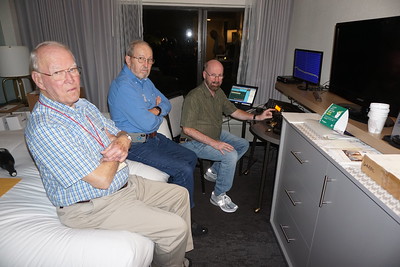 Here are Dick, K4JJW,John, K4WJ, and Jerry, KC4YDP, gathered around the W4FOC station.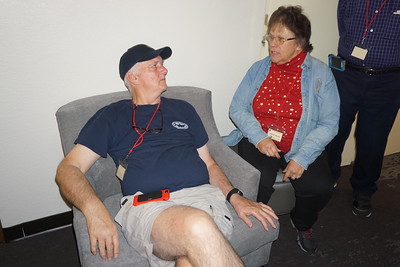 But there was conversation, too, as Alan, W4MQC and Bonnie, WB4FSF, demonstrate.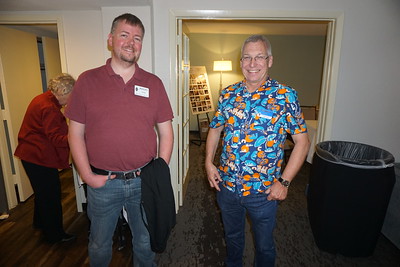 Two of the visitors from England were Iain, M0PCB, and John, G3WGV, although Iain now resides temporarily in Maryland and signs AD5XI.